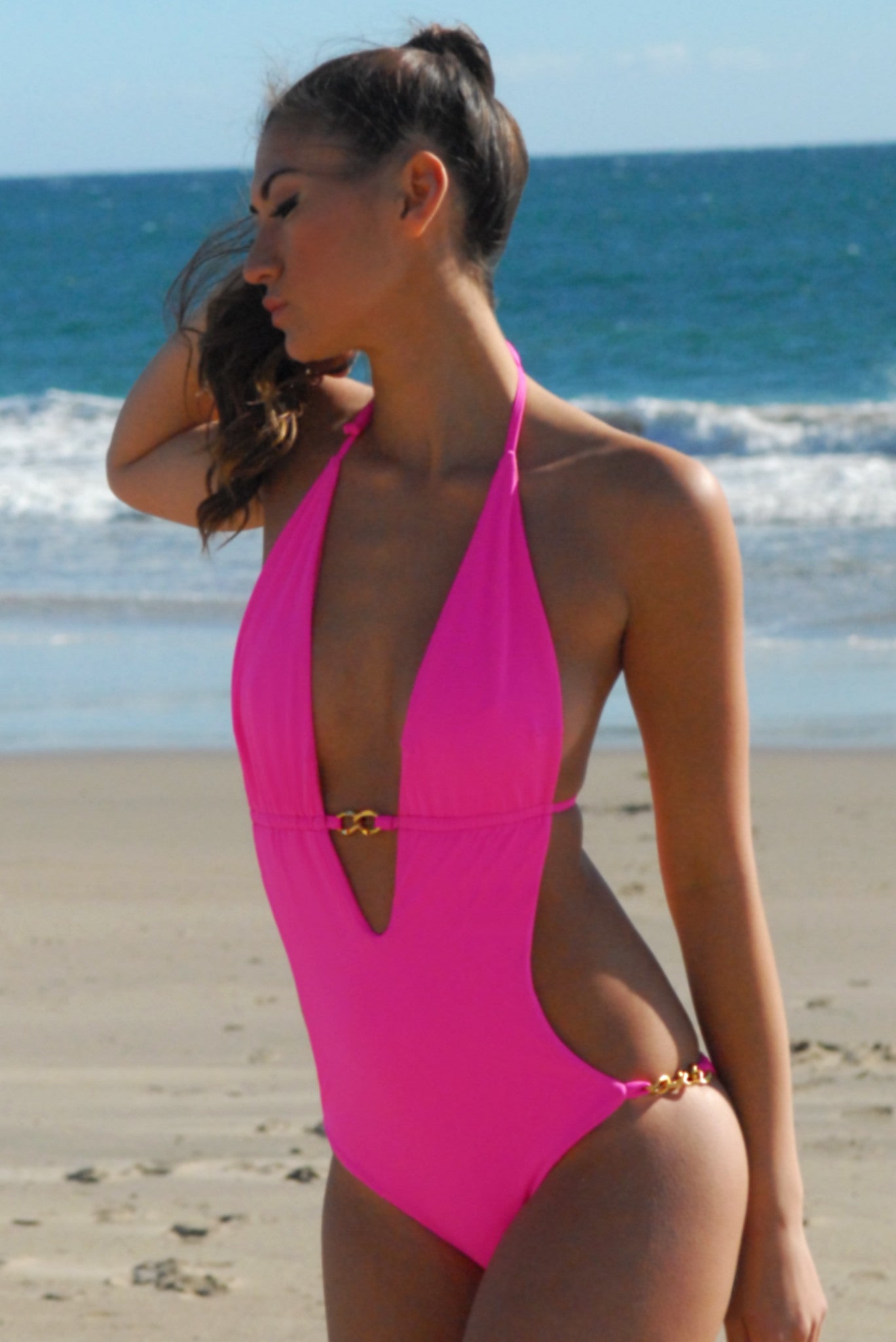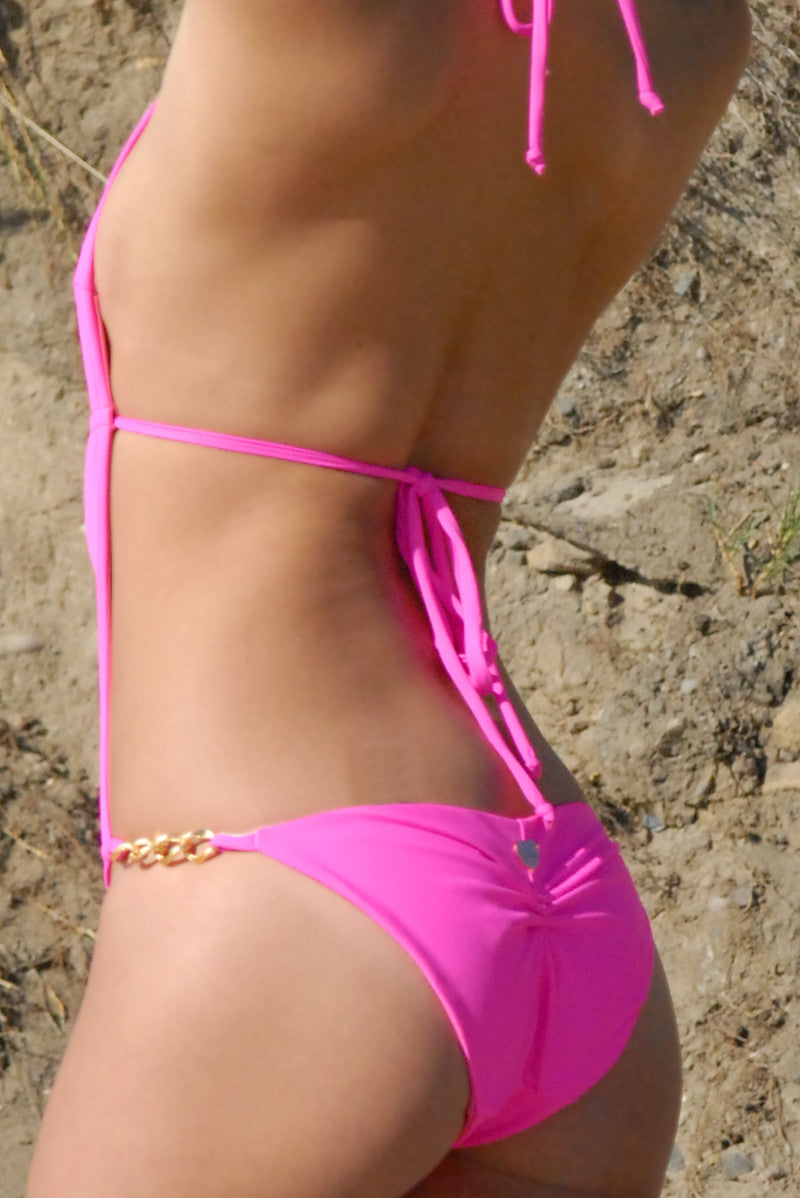 Miami Custom One-Piece Swimsuit - Neon Pink Monokini
Cynababy Designer custom one-piece bikini. Neon Hot Pink Monokini with gold plated chain detail. Monokini has Cynababy's signature partial scrunch butt. Adjustable neck and back ties. Double lined. Moderate coverage. The under bust waist tie is positioned as an average torso length, if you think you may have an extra long or shorter torso please email us and we can make it a bit higher or lower placed.
Cynababy Swimsuits are hand-loved to order, not from mass produced inventory. They usually arrive to you within 7-14 business days after placing order (International may take longer).